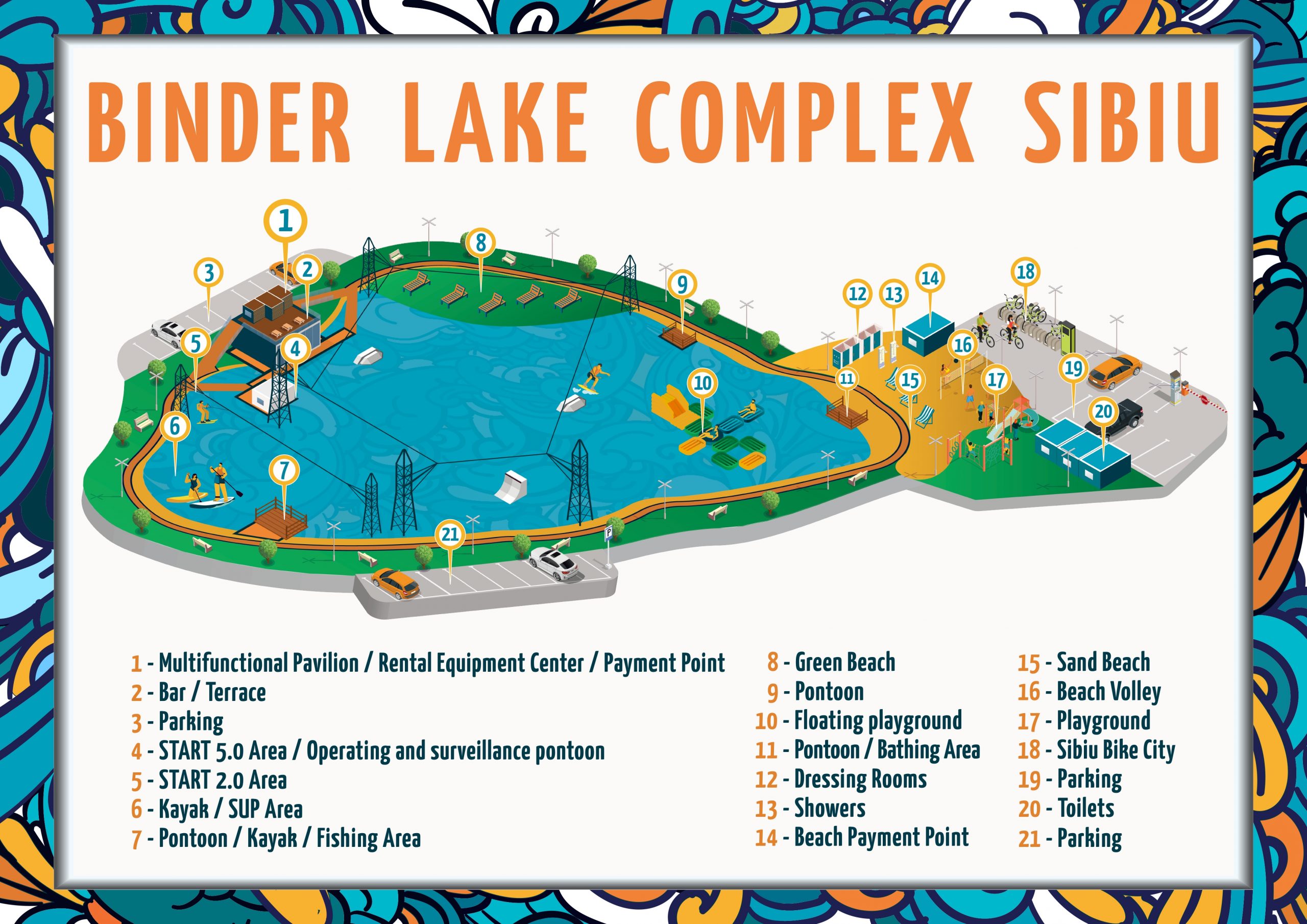 Kayak / SUP
Specific recommendations and rules:
Please follow the staff instructions!
Water sports practice is on your own risk.
Swimming is prohibited in the water sports area.
You need to know how to swim and you must always wear a life jacket.
Use the equipment responsibly to not injure yourself or other users.
Access is only allowed to kayakers / SUPs.
Sport Fishing
Recommendations and rules of conduct:
Sport fishing can only be practiced in the marked area and only from the pontoon.
Simultaneous occupation of multilple fishing grounds is prohibited.
Only 3 rods with a maximum of 2 hooks are allowed for each fee paid.
In order to avoid reaching the traction cables of wakeboard installations, only "raft" fishing is permitted, any other fishing method that involves discarding is prohibited;
It is forbidden fishing with net, trawl, cast net, parachute, triangle, etc.
Swimming prohibited
Jumping into the water forbidden
Net / trawl prohibited
Please do not throw in the water household waste, packaging or other waste!
Please do not destroy the natural vegetation!
Please keep the area clean!