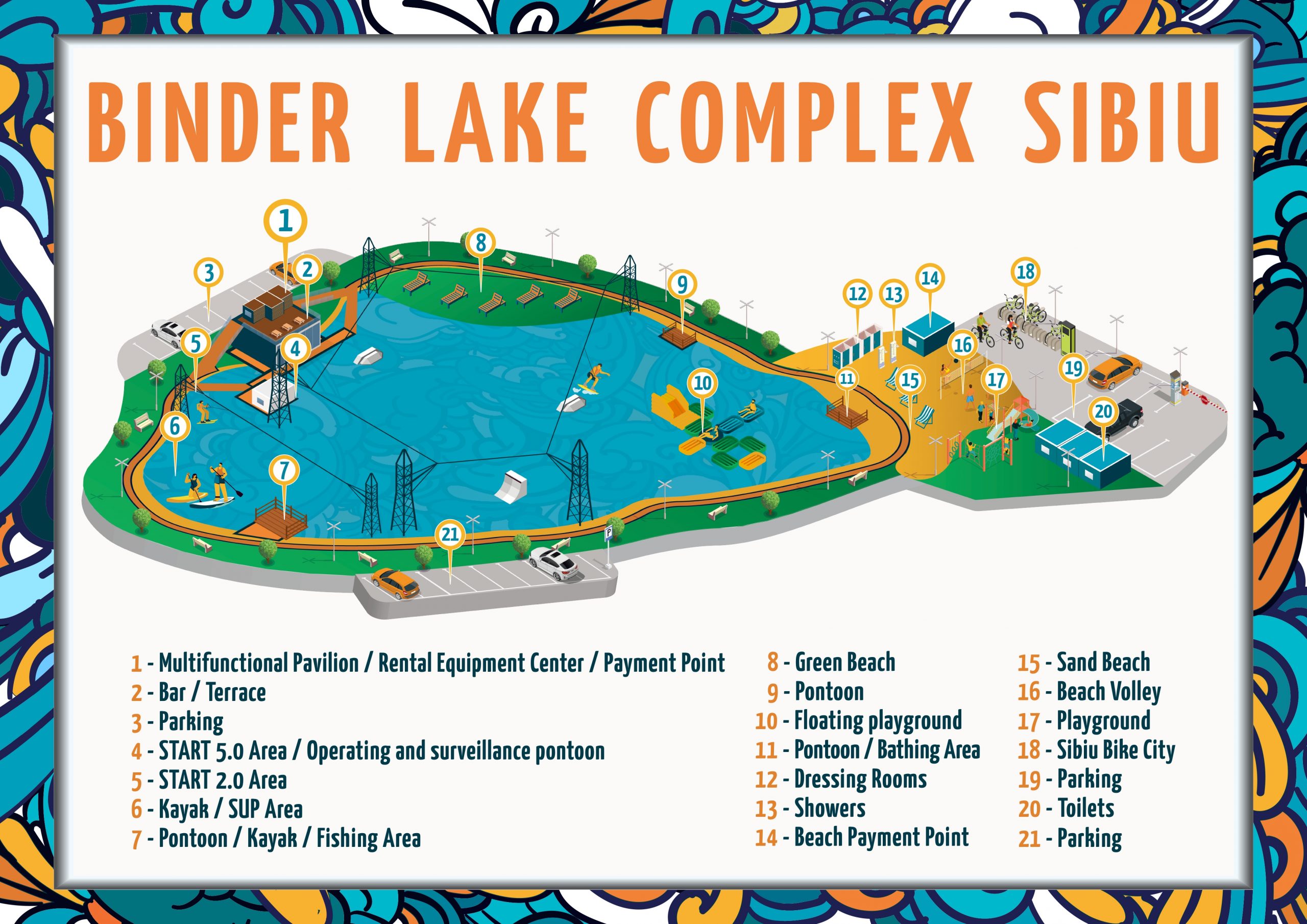 Please, don't leave children unattended!
Don't bend, don't jump and don't lean against the railing!
Use non-slip shoes, the surface may be slippery!
It is not allowed to eat and drink on the beach and on the edge the lake.
Smoking is allowed only in designated areas.
Please do not destroy the natural vegetation!
In case you notice any dangerous situation or non-compliance with the regulations, please inform the complex staff.
Please keep the area clean!
By entering the Binder Lake Complex, the users assume the responsibility of the proper use of the structures provided and adopt its Rules of Procedure.
Use sun cream
Alcohol forbidden
Ethnobotanical substances prohibited
Flammable materials prohibited
Animals forbidden